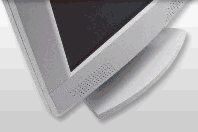 At Tech Force, Inc., we support hardware, software, and networking for most situations. In addition, we support Internet networking for the home, and offer Web development packages that are very affordable.
We have A+ certified technicians who can support most of your computer hardware issues, specializing in hardware repair, including:
Printers
Plotters
CPUs
Desktops
Laptops
Servers
Data Recovery
Software support for various platforms is available as well. We have Microsoft Certified Professionals that can support client and server operating systems from various platforms.
Have a third party application that is giving you problems? Contact us, and we'll assist in the installation.
Ask us about our server installation packages!!
Looking for an affordable Internet Design and Maintenance Program? We can get you linked to the World Wide Web!!!
Need networking help? Talk to us to help set up any wired or wireless solutions for your home or office.
For more information, call us today at 586-716-9594 or

Click Here to send an E-mail!!!!